Julianne Malcolm is an educator and coach who is passionate about helping others to transcend their limiting beliefs in order to live more fully and authentically, resulting in joyful, healthy connections and greater resilience among children and their families.
Julianne has a Master of Arts (MA) Degree in Curriculum and Instruction from the University of Saint Thomas and over 25 years of elementary classroom teaching and coaching experience. She is also trained in a variety of alternative healing and spiritual modalities.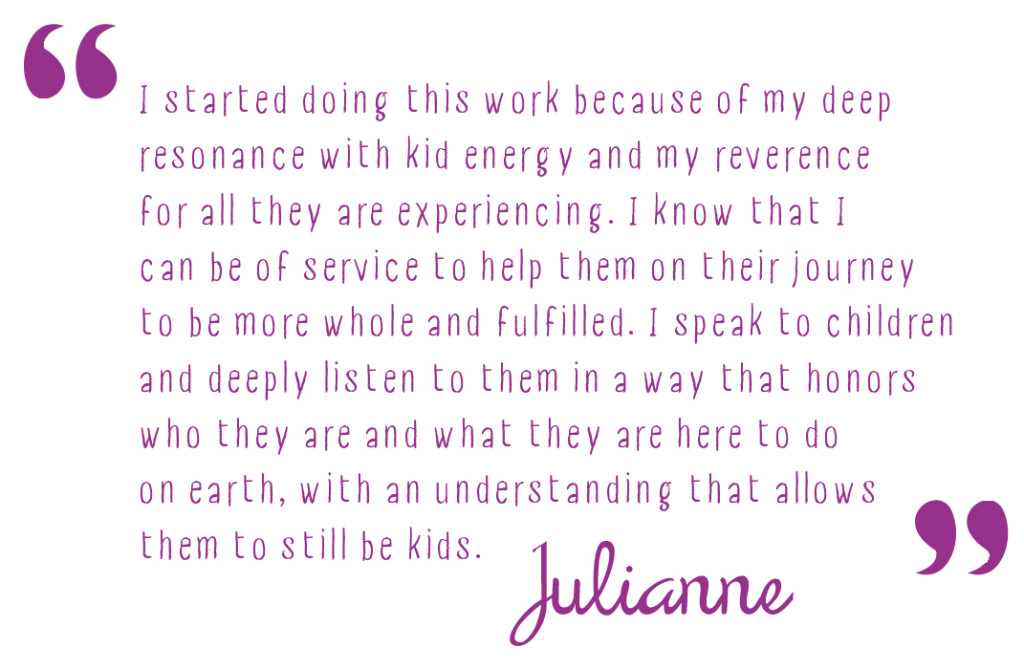 Julianne founded Happy Resilient Child to assist children and families by providing safe space, support and skills coaching.
contact julianne at 612-599-3345 or via email

book a parent + child session
Together we will uncover ways to help your child feel more centered, balanced, seen and appreciated. I'll show you how to build connections and develop strategies that support your child on his or her own path.
Length of session: 1.5 hours
Location: Julianne's home or yours
* Skype sessions are also available *
Regular price is $120
Discounted event price is $100
Special rate expires Thanksgiving 2015